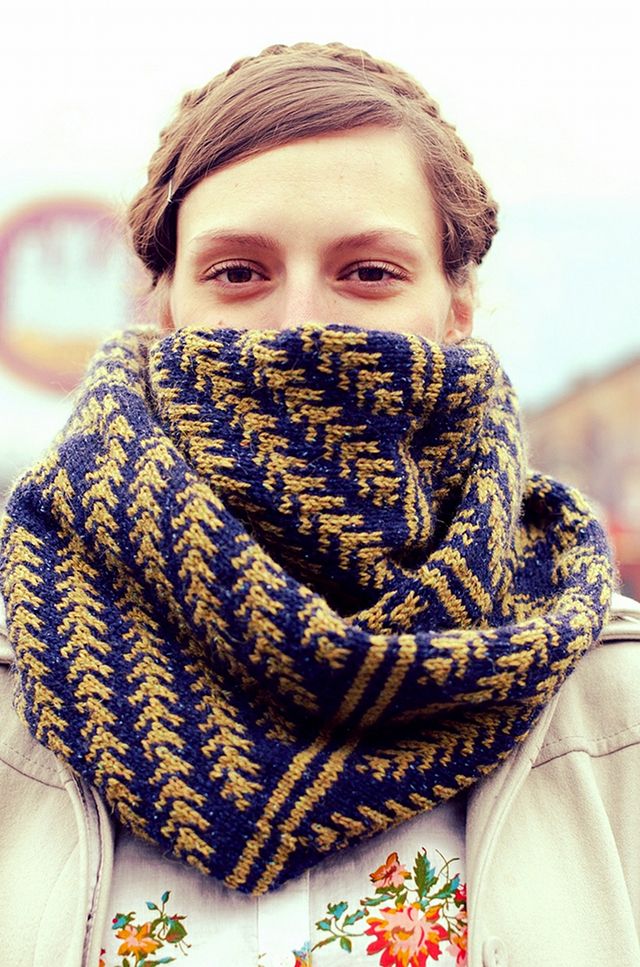 Knitting // I am so ready for scarf weather. We got a small glimpse of brisk winds and cloudy skies this weekend! This
Pine Bough Cowl
pattern is perfect for the chilly days ahead…
Embroidery // Karen Barbé's
embroidered apron
is stunning! I love her use of color and pattern.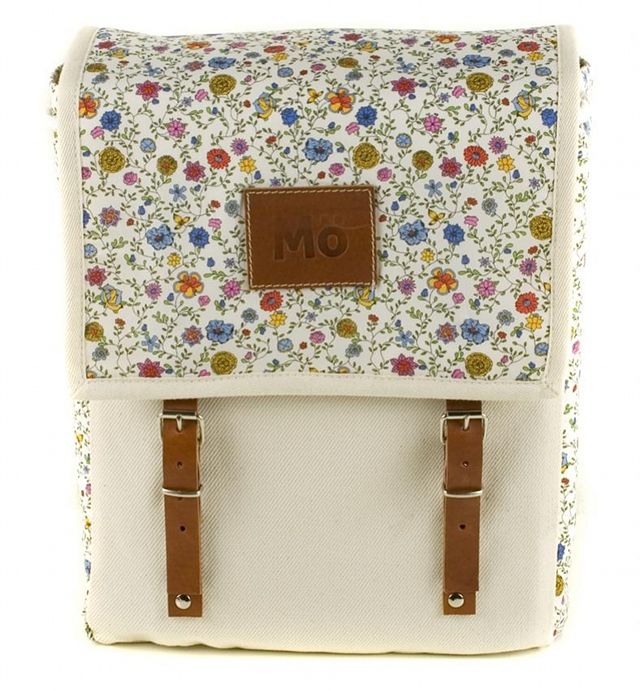 Wish List // If only my backpacks in school were this cute. I would love to tote my camera, books, and needles in
this sweet bag
.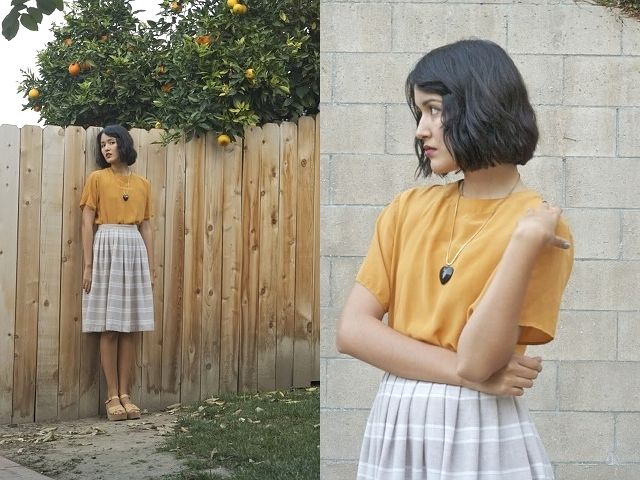 Style // I love the golden yellow color of her top. Perfect for fall! via
Milk Teeths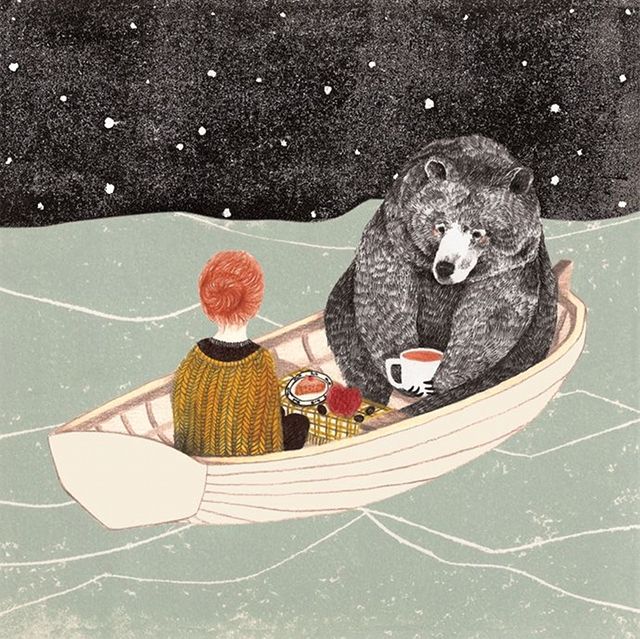 Art // A tea party with a bear in a boat. Sounds like a party to me! Illustration is by
Liekeland
. 
Food // Mmm…mini baked pumpkin donuts! Tis the season, I suppose.
Happy Sunday! The golden yellows and oranges of fall are my favorite fall colors. I am starting to see the hues everywhere I look. Everything from the falling leaves to the baked treats are boosting my spirits. I hope you enjoy this inspiring selection of golden finds!
I have several fun guest posts lined up this week too! The upcoming projects are perfect for decorating your home. I am so thankful to have this help while I am finishing up my book and getting ready for a lot of changes in the next few months. I hope you enjoyed the marigold dyed yarn post from last week! I certainly did. I can't stop looking at the photos! So inspiring.
Enjoy the rest of your weekend. I hope you have time to rest and breathe before the new week begins.