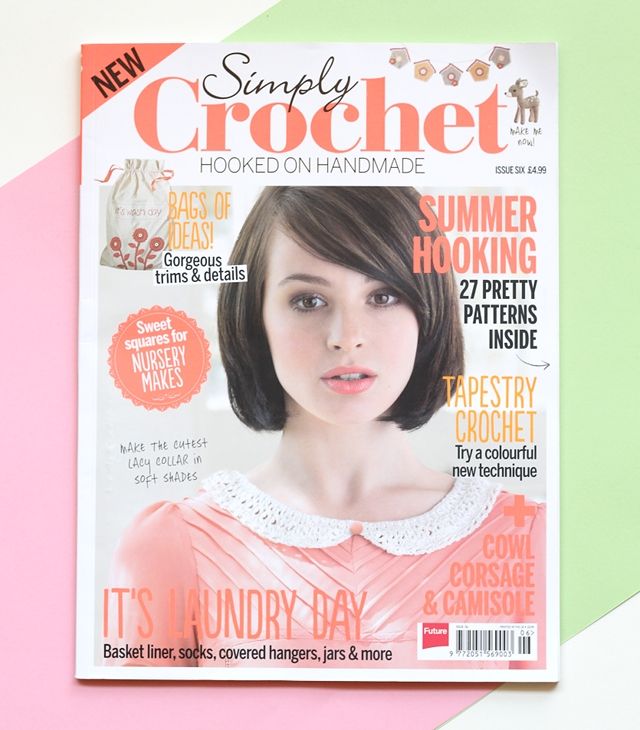 I am so honored to be featured in two wonderful crochet magazines this month! You can find a photo of my crochet journal cover and a floral crochet tee makeover in Issue 6 of
Simply Crochet
. I just love this magazine. The cover is so cute. Obviously, I am jealous of her outfit. 😉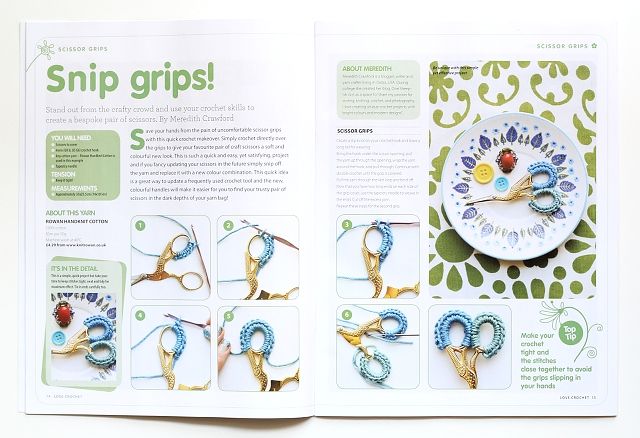 I am also featured in the summer issue of Love Crochet! I shared my crochet scissor grip cover project in this issue. This magazine has so many great summer projects!
When I look through magazines like Simply Crochet and Love Crochet it leaves me thinking….
…So much yarn, so little time. 😉
A big thank you to both magazines for featuring my work! What a great way to start July.