Knit // Annie Larson's All Knitwear designs always make me smile. This colorful,
sticker stripe box top
is no exception. The pink accents on the shoulders are so fun!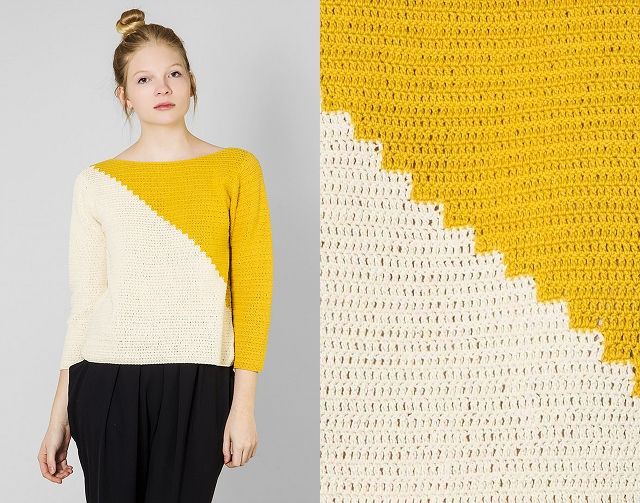 Etsy // This
peach and gold dish
from Up Here in the Air Somewhere is the perfect resting place for rings and things.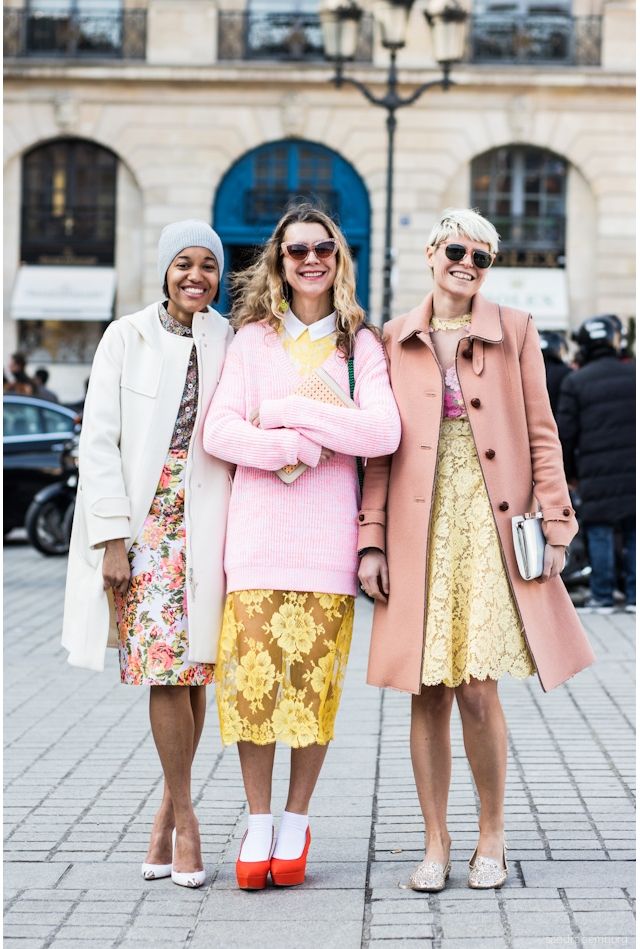 Style // It is so hard to pick a favorite outfit among this
trio of stylish ladies
. Of course, I have a thing for the pink sweater in the middle…haha. The pinks and yellows look so lovely together!
Art // I want to dedicate an entire wall to tea-themed art. This print by Bouffants & Broken Hearts is high on my wish list!
Food // Edible flowers? Sure! A peachy drink topped with edible violas sounds like a sweet, summer treat. (Found via Honey Kennedy)
Peach and lemon…two of my favorite summer colors and flavors. I never really thought to put them together but I am loving the color combination!
Well, I survived the wedding weekend and a house full of family. Haha.  It was a lot of fun…but now I have to play catch up and get ready for the new week! I have had a fun project in my mind for weeks now that I hope to work on and share sometime this week. I am really excited about it! Other than that, I think I will have some popcorn, watch a movie, and clickity-clack on my computer for the rest of the night. Yes, clickity-clack is a technical term. 😉
How was your weekend? Start/finish any projects? Did you participate in World Wide Knit in Public Day on Saturday?
Enjoy the rest of your Sunday!