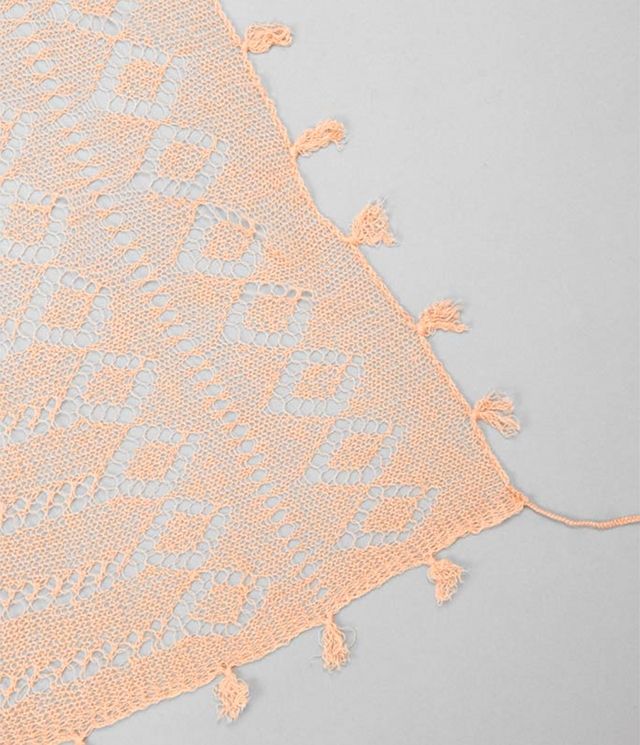 Knitting // This beautiful cobweb
knit lace scarf
by Ryan Roche is inspiring me to attempt more lace knitting projects. I love the details, shapes, and tassels on the edge.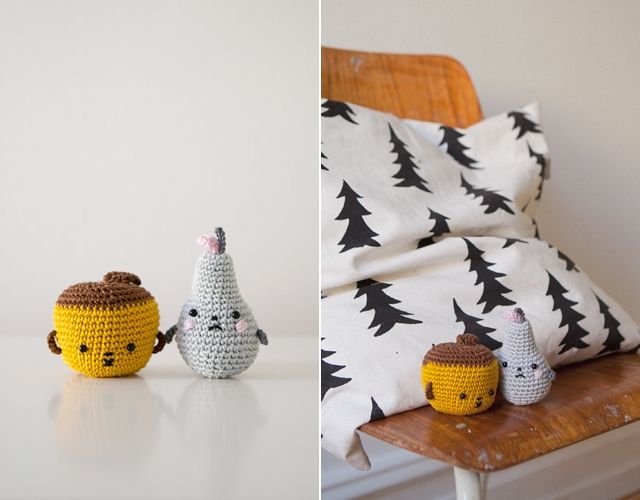 Crochet // The sweetest crochet fruit duo inspired by the apple and pear posters from
Fine Little Day
.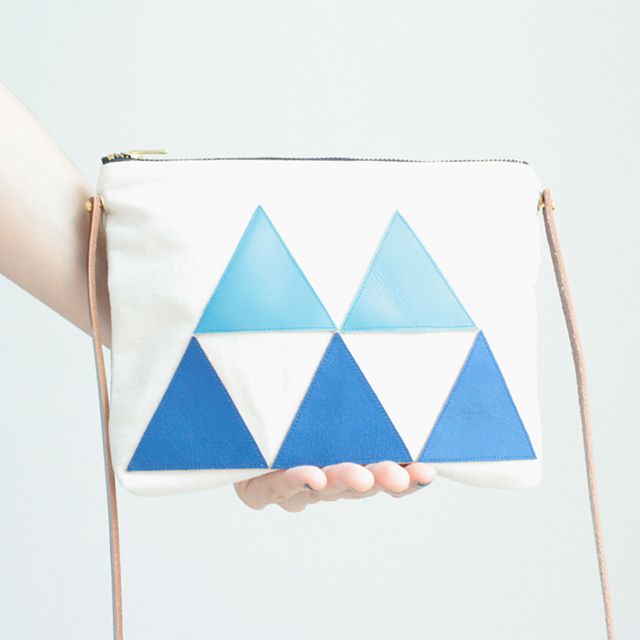 Etsy // I love the geometric design and fading blue colors on this
simple shoulder bag
from Ulala.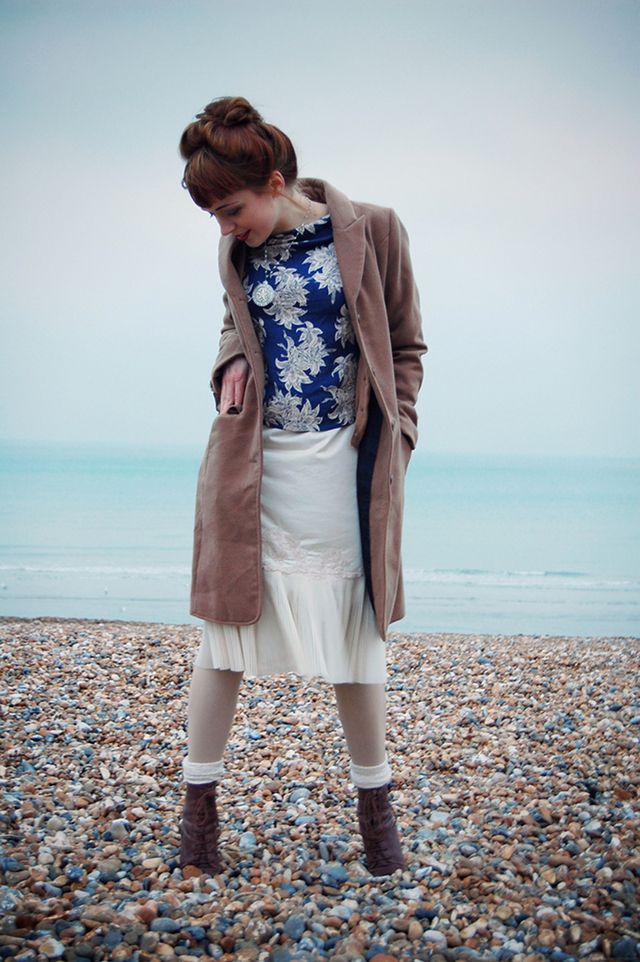 Style // Kerry's
latest style post
from an evening in Brighton is so lovely and serene. I also enjoyed reading her thoughts on finding satisfaction in the little things.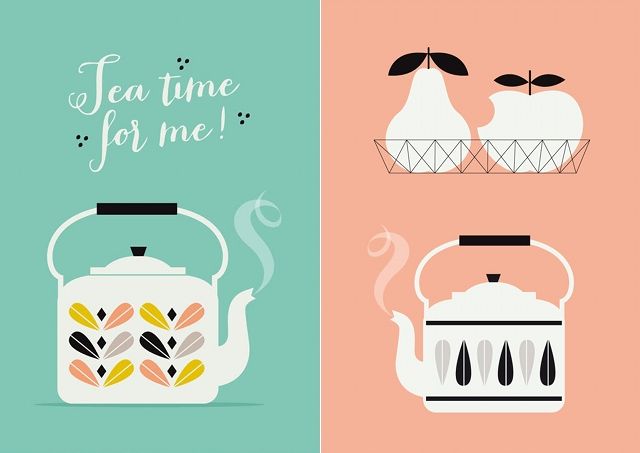 Food // Honey + almonds + cake = a recipe from A Sweet Spoonful that I can't wait to try.
March has arrived and spring is on its way! I love the blue, green, yellow, and pink pastels that start popping up when the weather gets warmer.
However, it was surprisingly cold yesterday afternoon. I enjoyed exploring the Bishop Arts District for a few hours with my Pentax and Oddfellows coffee in hand. It was a beautiful day. Hopefully I can get the film developed this week and share a few snapshots. I also worked on projects, got some exciting news, and unfortunately ran out of yarn for my granny square blanket. I went to Michaels to stock up again but they were completely sold out of all the colors I need. My blanket might have to sit to the side for a few days (maybe even weeks?!) until they restock. Waiting for yarn to arrive can truly test one's patience…
Thank you so much for your kind words about my sweater makeover! It was such a fun project to create and I couldn't be happier with how it turned out.
I hope you had a great weekend too! Enjoy the rest of your Sunday.