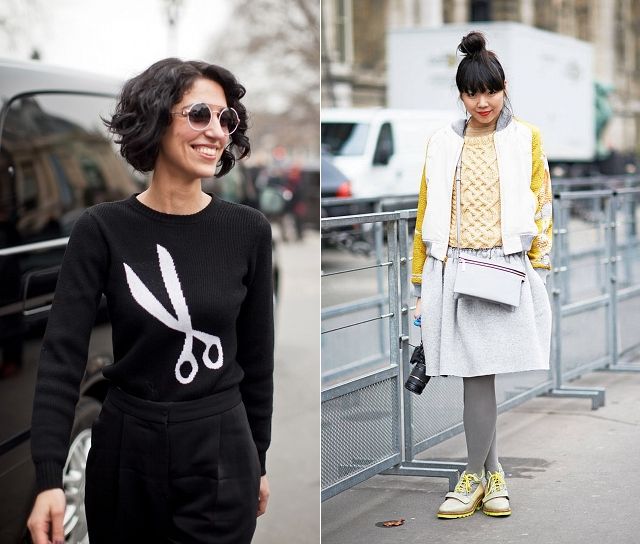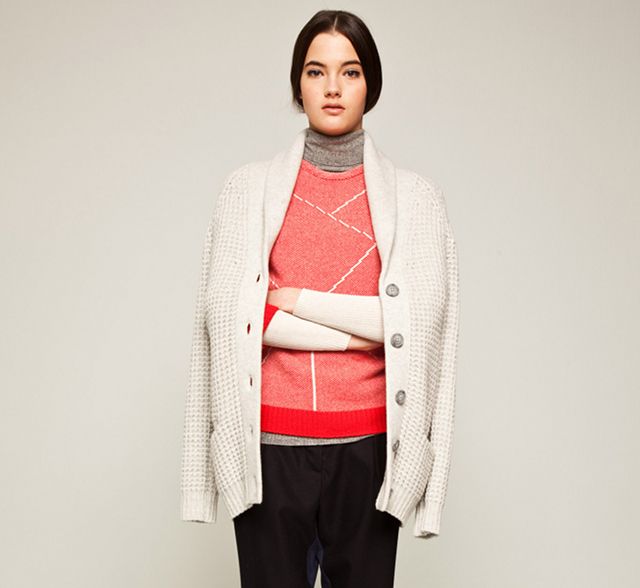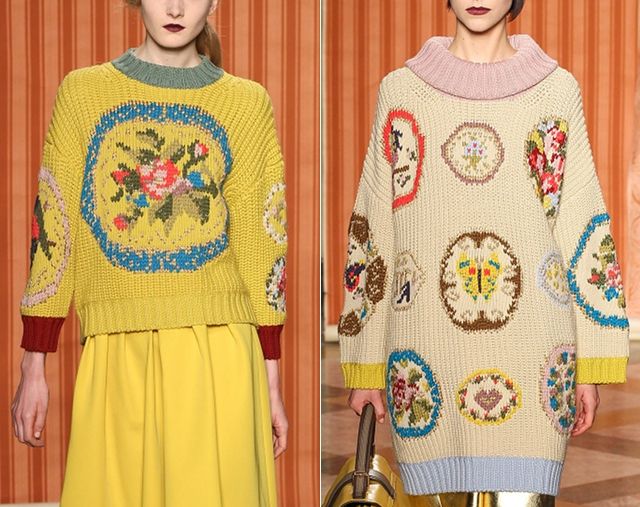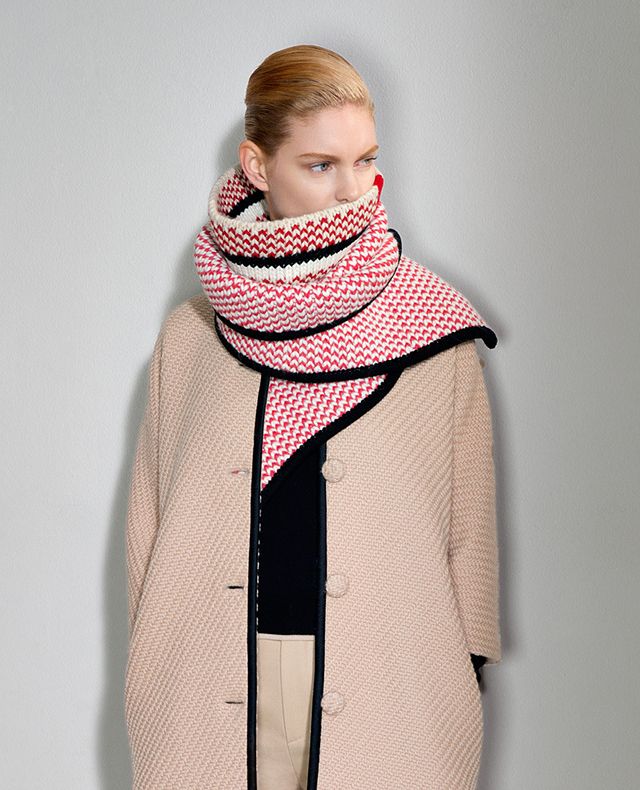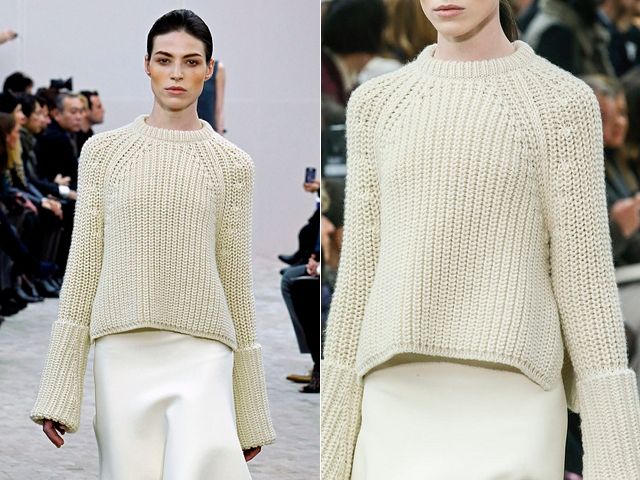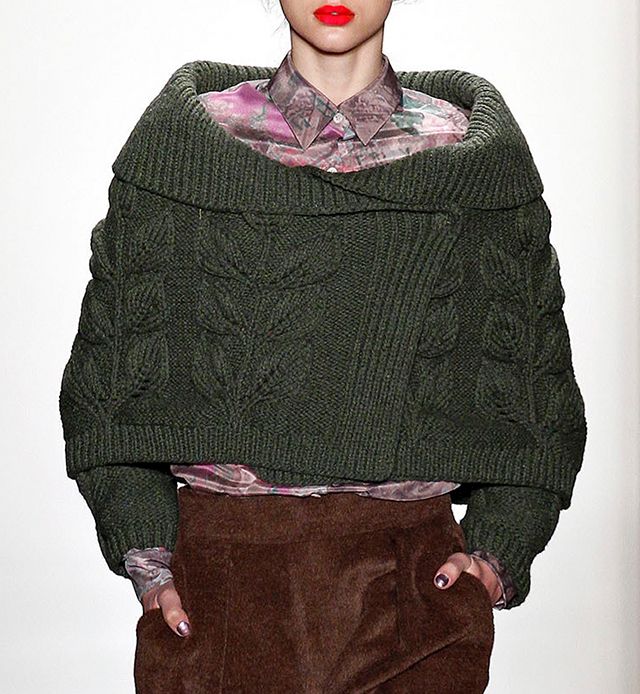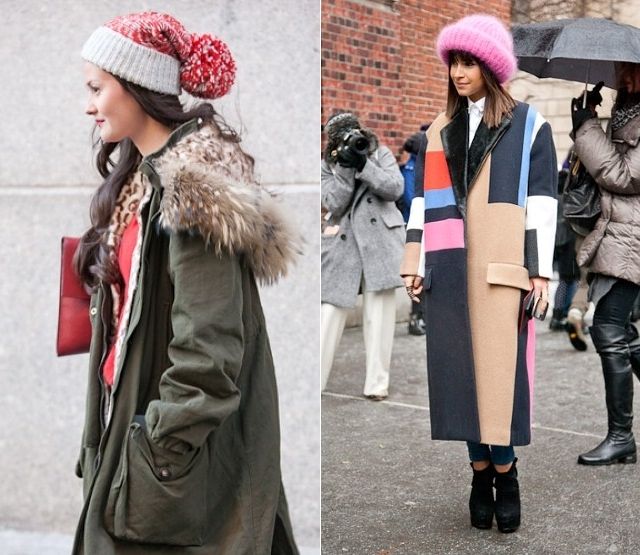 1 & 2 // Paris fashion week street style – Yasmin Sewell via Refinery29 – Susie Bubble via Elle
3 // M.Patmos 
4 & 5 // Antonio Marras
6 // Bouchra Jarrar
7 & 8 // Céline
9 // Costello Tagliapietra
10 & 11 // New York fashion week street style – Peony Lim via Telegraph – Miroslava Duma via Telegraph
Even though spring is on its way, my love for knitwear knows no season. The fall styles from fashion week are so inspiring. I love clicking around different sites during New York, Paris, and London fashion week to spot the latest knitwear designs. These are just a few of my favorites! The street style outfits worn by the fashion show attendees are gorgeous too. Sometimes I think I might fit in with the fashion week crowd when I see sweaters with scissors, giant pom poms, intricate cables, and fluffy hats.
The bold details in the red and white Bouchra Jarrar scarf really caught my eye. I also can't get enough of the crazy floral Antonio Marras sweaters with mismatched collar and sleeve details. The textures and colors in this batch of knits have me excited to wear, and knit, sweaters again.
Actually…when am I not excited about sweaters? Never.
Do you have a favorite knitwear piece from the fall 2013 collections?