Happy Monday! I am over halfway through my
12 Sheepish Days
craft series. I hope you have been enjoying the projects. Don't forget to send me your photos if you give any of them a try! This week the projects are a little less time consuming and more manageable with Christmas right around the corner. There is only so much crafting we can do in a month, right? This peppermint candy gift box is a simple way to dress up a round box of any size.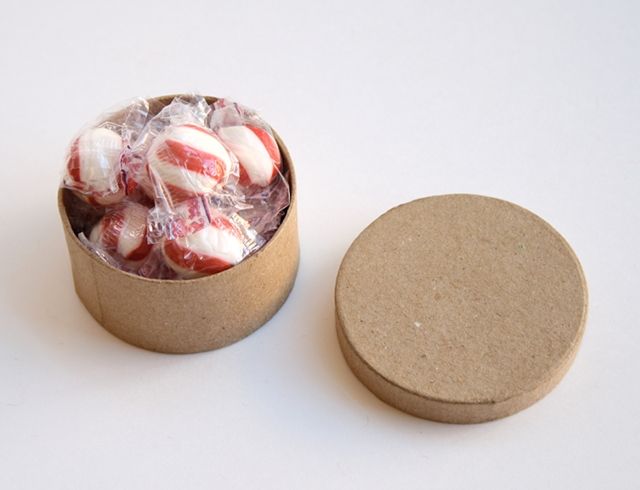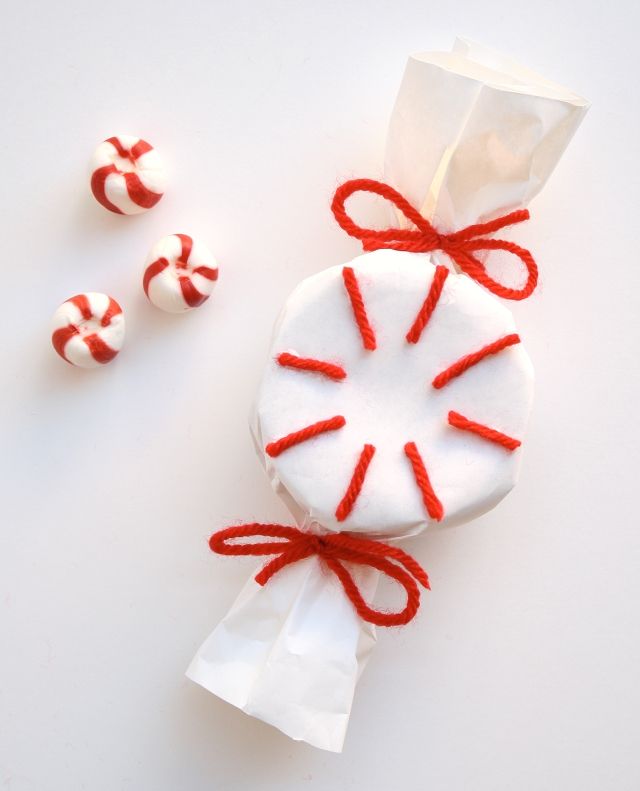 Materials:
– White wrapping paper (non-glossy)
– Red yarn
– Glue
– A small round box or a round box of any size
– Scissors
Steps:
First, fill your box with candy or a small gift. Next, wrap the box in the wrapping paper, being careful to leave the round sides smooth and flat. Pull the two ends together tight and tie a yarn bow around each one. Trim any excess paper to make the ends even. Next, lightly draw peppermint stripes on the circle, evenly spaced. Cut pieces of yarn that match the lines drawn on the paper. Apply a small line of glue over each pencil line and press a yarn piece on top. Allow to dry completely.
This little peppermint box would make a great stocking stuffer! It is also a fun way to wrap something that has an unusual shape. I have a round box that I like to reuse almost every year for gifts to make the recipient wonder what's inside. This would also be a sweet gift to put on each place setting at Christmas dinner.
How are your projects coming along? Please share what you are working on in the comments!
Have a great day!