Today I have
another idea
for dressing up a plain gift bag. I used paper embroidery to attach a poor granny square that will never become a blanket (we all have a pile of those, don't we?) to a paper bag and turned it into a card pocket! It is really simple and a great way to give a purpose to one of those granny squares. The recipient can easily remove it and use it to set a steaming pot of tea on top of this winter. Or it can simply turn a plain gift bag into one that can be used over and over again!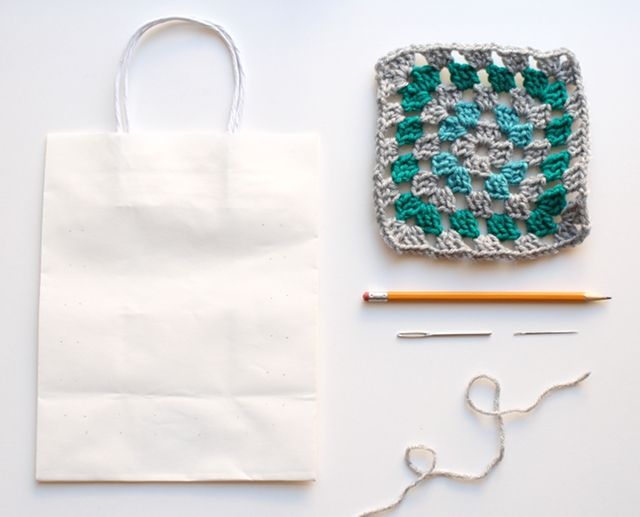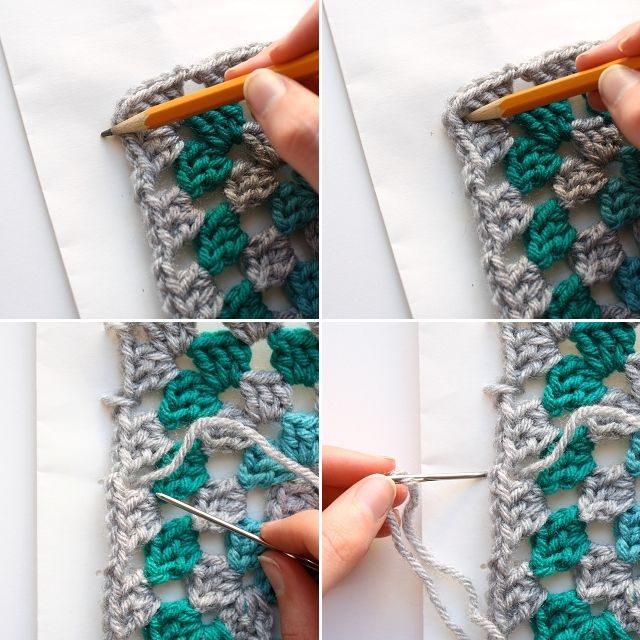 Materials:
– A paper gift bag
– A granny square that is wide enough for a card
– Yarn
– Pencil
– Sewing needle
– Tapestry needle
– Scissors
Steps:
First, center your granny square on the front of the bag. Use a pencil to mark a dot on the inside and outside of the edge of the granny square. Repeat this all the way around. Using the sewing needle poke a hole through each dot. Make the hole larger for yarn with the tapestry needle. Next, take a long length of yarn, tie a knot at the end, and thread through the tapestry needle. Bring the yarn up through the first hole in the corner and down through the next. Repeat this step all the way around, sewing the granny square to the front of the bag. Tie off with a knot and cut the excess yarn. Tuck a card inside the pocket  and give to a friend!
You can find the other projects for 12 Sheepish Days here.
I hope you have a great weekend! I am thankful for a little break over the next few days to do a little Christmas shopping and spend time with friends. I hope you are able to take some time and do the same! What are you up to for the next few days?