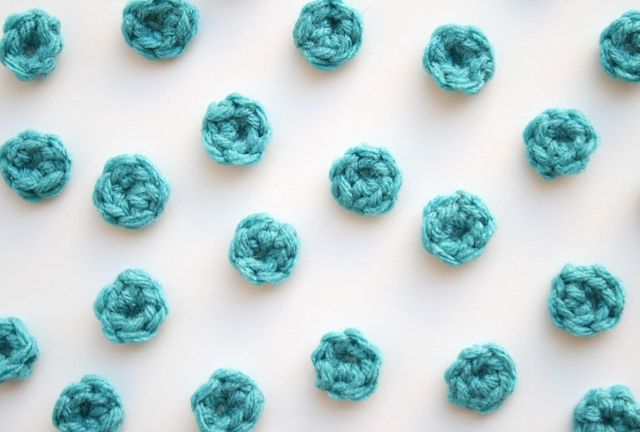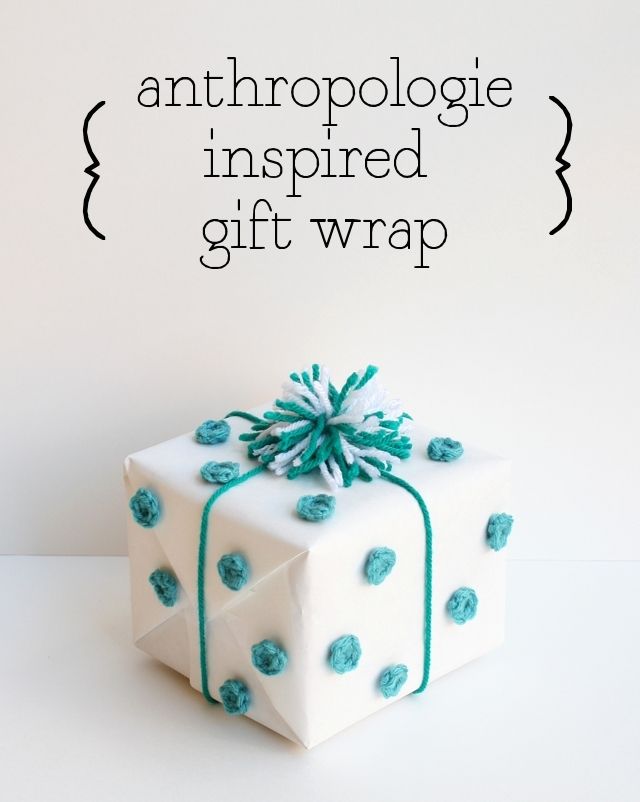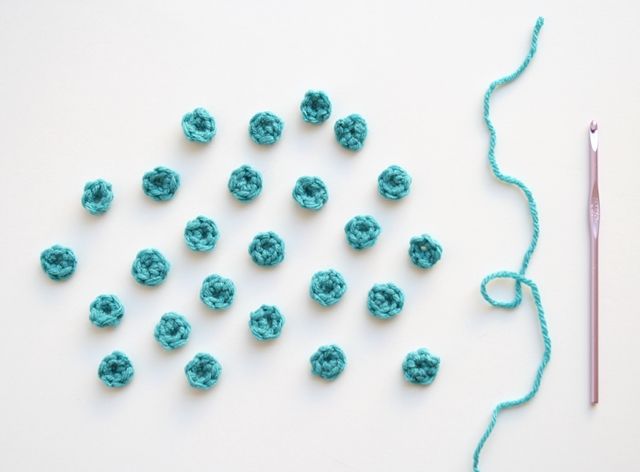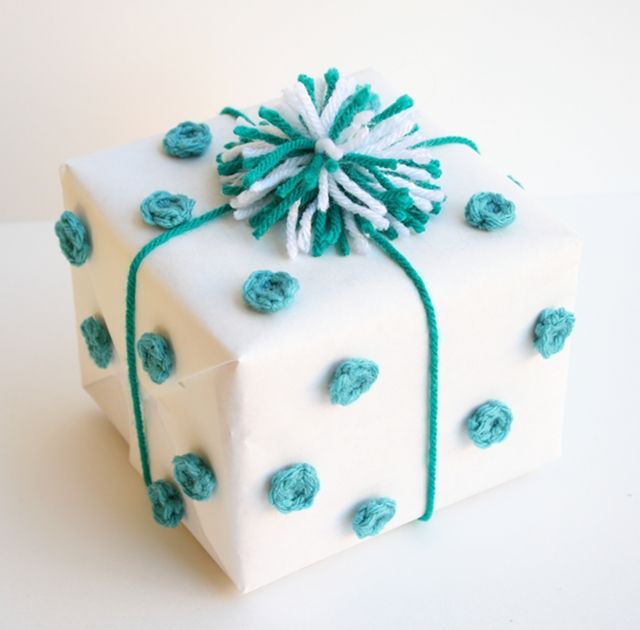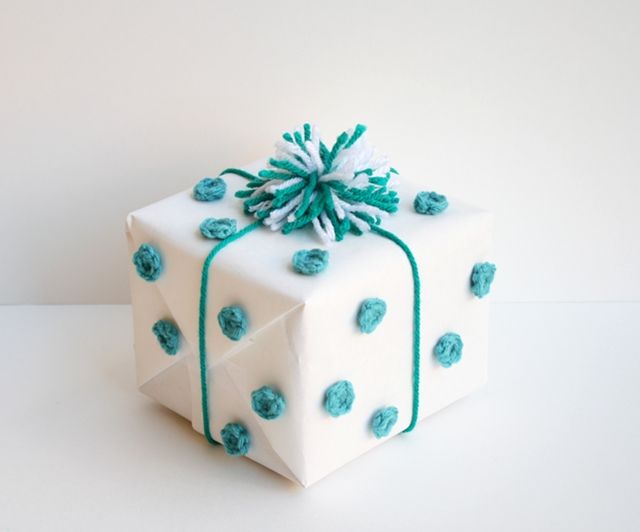 This gift wrap project for
12 Sheepish Days
was inspired by the beautiful
pom pom gift paper
from Anthropologie. When I first saw pictures of this wrapping paper floating around Pinterest and on different blogs I fell in love with its 3D, polka dot feel. This was around the same time that I was working on my last
sweater makeover
and making the crochet buttons that I sewed to the front. When I saw the little pile of crochet dots sitting on my table I immediately thought of a gift wrap idea! So I decided to create a crochet polka dot version of the beautiful Anthropologie paper, topping it off with a yarn pom pom. The glue holds the dots securely to the paper, but I wouldn't recommend using this gift wrap idea for little kids on your list. Curious hands, and even animal paws, might pull them off and think they are a treat. I love the look of this paper and I can think of several polka dot-loving friends who would love to find a gift tucked inside such a cute box. 
Materials:
– White (non-glossy) gift wrapping paper
– Yarn
– Tacky glue
– Crochet hook (I used size G6/4.00 mm)
– Cardboard or a pom pom maker
– Scissors
– Tapestry needle
Steps:
First, wrap your gift in the paper. Crochet several crochet circles by chaining 2 and doing 6 single crochets into the second chain from the hook. Bind off and weave in ends. I made around 25 circles for this package. Next, dab a spot of glue on the paper and place a dot directly on top, pressing firmly to secure. Repeat this step, placing the dots all over the paper in a random pattern. Allow several minutes for the glue to dry. Make a pom pom using a pom pom maker or this tutorial. I combined a blue and white yarn together for this pom pom. Take a long length of yarn and thread the tapestry needle. Bring the yarn through the pom pom and tie around the package. Secure with a knot.
I love how a few scrap bits of yarn can make such a big impact on a gift! If you give any of these projects a try share your photos while you are wrapping gifts! I would love to see your creations.