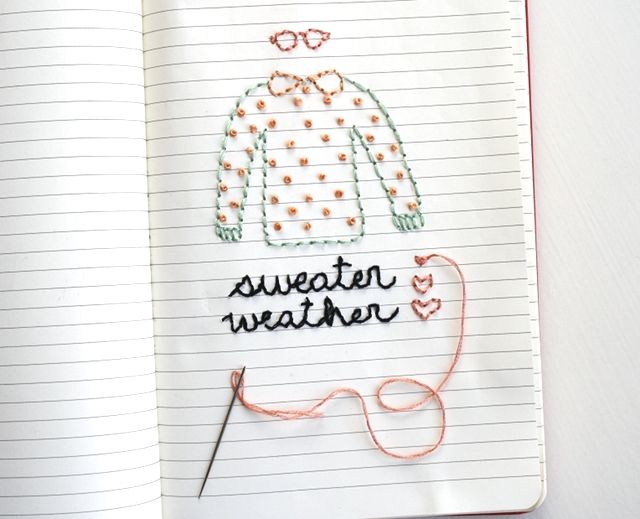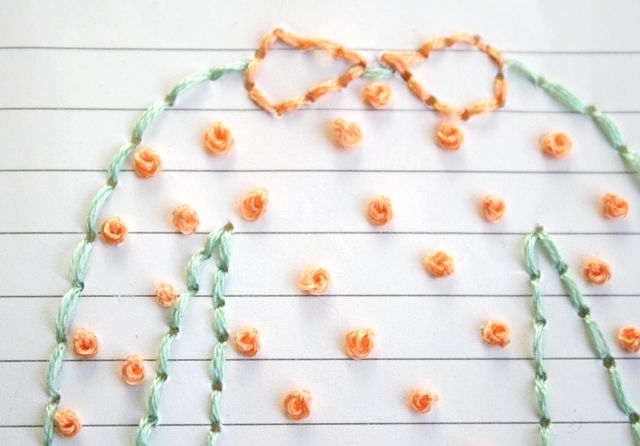 When I have a case of the blues I reach for one of the following: a cup of tea, my favorite sweater, something to knit, or all three. Unfortunately, since it is 107 degrees outside, that combination might be the death of me. What am I supposed to do when I can't turn to tea, crazy sweaters, or knitting?? Embroider a sweater in my journal of course? Of course! Haha. I loved the New York embroidery I did before my trip a few weeks ago. It really is a fun way to capture memories, other than my usual doodles and words. I am so ready for sweater weather again. Scratch that. I am always ready for sweater weather. I think this embroidery might make a fun piece of art or something too.
Life is filled with lots of stress and uncertainty at the moment as I continue my job search. Even during these confusing, post-graduation times, I try to make as much time as possible for my crafts and hobbies. For whatever reason, stitching a polka dot sweater in my journal gives me such comfort. It shows me that I never want to stop creating, stop learning, or stop loving the quirky things that I love.
So bring on the stress. I have a half-empty (or half-full!) journal, ready to be filled with stitches, doodles and dreams that will hopefully continue to bring me joy during these times of transition.